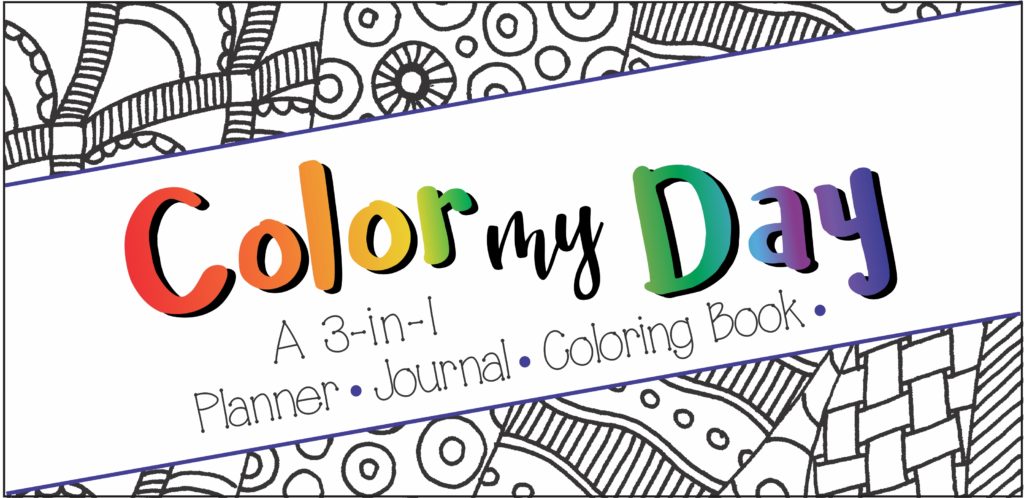 Color My Day: A 3-in-1 Planner, Journal, and Coloring Book takes organizing your day, your week, and your month to a new and exciting level. With this guided creativity book, you can equip yourself with the tools you need to help you be productive and successful in your personal life and in business — while having fun.
This 13-week planner — sprinkled with fun, quirky, positive, and inspiring quotes — is designed to guide you in expressing your own creativity while making to-do lists, tracking habits, scheduling your day, keeping a diary, and setting goals. Research shows that focusing on short-term (13-week) goals is more realistic and attainable.
The best part is we've created an accountability partner that you can take anywhere. Step away from your digital devices, wrap your hands around this book, and make it your own. When you color between the lines and journal your thoughts, your mind is able to let go of the things that hold you back and stunt your growth. So with it all laid out before you, you have the opportunity to reflect, refresh, and rejuvenate your mind and spirit.
The pages are unnumbered and undated, so you can start creating at any time. We've provided a skeleton outline and you use your creativity to organically decorate with flowers, images, designs, and colors to express yourself.
Sample pages coming soon for ideas and inspiration. Share your own colorful pages on our social media sites, using the hashtags #colormydayplanner and #colormydayjournal.
Facebook: https://www.facebook.com/ColorMyDayPlanner/
Pinterest: https://www.pinterest.com/colormydayplanner/
Instagram: https://www.instagram.com/colormydayplanner/